Campground Etiquette
April 15, 2021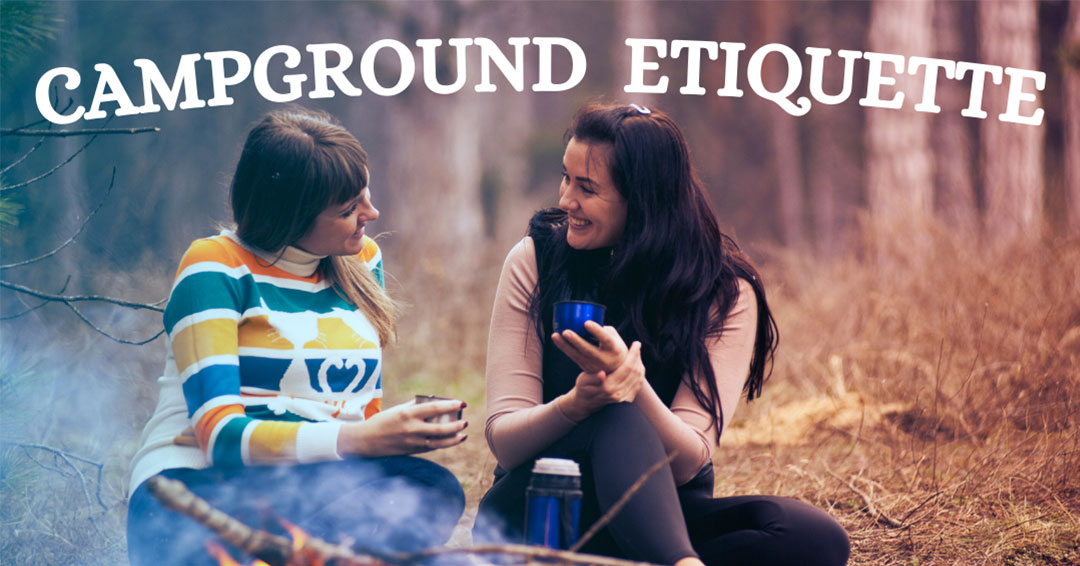 by Vanessa Bouchet
When I think of vacations, I think of having fun, cutting loose, and enjoying the destination we have chosen to visit. While that's the main focus, remember some ground rules for visiting campgrounds and camping locations. These are friendly reminders we have picked up on during our travels and things we wish others would do. Campers and RVers are usually a pretty fun group of people, but sometimes we get caught up in having fun and forget to respect the area we're in and the people around us. Hopefully, these hints will help with any new travelers.
Campground Etiquette: Pets
There are a few friendly reminders when it comes to camping and traveling with your furry friends. Please see the additional blog, Traveling With Three Dogs, for further information. Below are a few helpful hints about pets.
Ask If Pets Are Welcome
While I would love to always have my pets welcome at the campground we visit, certain parks or locations will have restrictions on breed types, size, and number. For example, in Florida, we had difficulty finding a campground that would permit three dogs over 25 pounds each. It's always advisable to ask the registration desk if pets are allowed and if there are restrictions.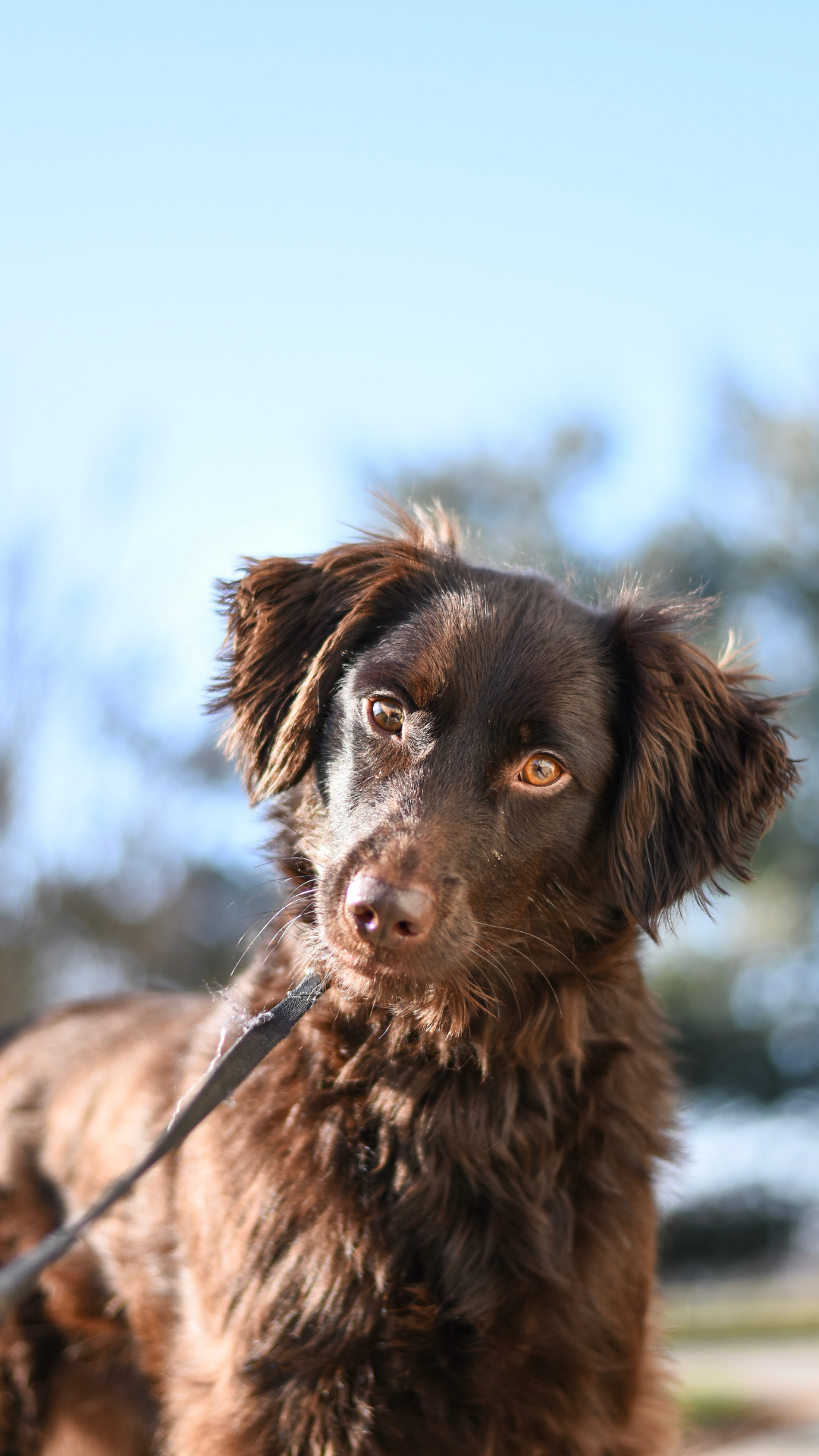 K-9 Good Behavior
When we get to a destination, it's always full of energy from all travelers, dogs included. Travelers need to remember three rules with their pets at your campsite:

1. Never leave your pet unattended at your outside campsite. Pet owners should never tie up their dog to a tree and go about their business. There are a few reasons for this, but the most important is that there is a risk to other people and pets. The animal could get nervous and run out of its collar. Nobody wants that!

2. Always, always keep your dog on a leash that's no longer than six feet. There are a couple of reasons for this. The handler will always have control over the animal in the event of an unfriendly encounter. Also, it protects the dog and owner from unwanted interactions with other animals or people. No matter how well behaved your pet is at home and how well they do without a leash when traveling, pets would always be on a leash outside the coach.

3. No touching! Keeping hands to yourself is the most difficult one for me to remember because I want to say hi to all the furry friends walking around. Adults and children need to remember that we should never approach an unknown animal without the owner's permission. Most travelers don't mind hello's here and there, but if an animal is scared or feels threatened, it can be unpredictable. Always ask permission before petting. Something else to consider is when walking. As you approach an animal, call out "on your right" to notify movement. Giving a hello provides the animal with time to react to you without feeling threatened.
Campground Etiquette: At Your Site
Private Property
This reminder is for everybody who is visiting the campsite. It's important not to walk through anyone else's camp for any reason. Each campground boundary must be respected, and travelers shouldn't encroach any space that's not theirs. About respecting boundaries, keep your outside items in your area. There's nothing more frustrating when you want to relax in your site than a neighbor with bikes, kayaks, cornhole boards, and other toys all over your space. Not only should we respect other people's property and areas, but the site's property. For example, don't place your grill on the tabletop for use, as this could cause stains and damage to the table.
Quiet Time vs. Party Time
We all want to enjoy the camping experience, listen to music, and have fun outside. Remember to respect quiet time in the campground and be mindful of the music and entertainment you're listening to outdoors. For example, my husband and I are horror movie fans and heavy metal fans. I love listening to Slayer nice and loud when I am relaxing. However, it may not be the best idea in a campground setting because that type of music is not exactly child-friendly.
Respect the campground rules for evening hour quiet time. We were at a campsite in Canada one evening - just a layover stop when we were traveling - and it was about ten at night. Everybody was ready to relax and go to sleep, and no joke, there was a rave going on three sites over. They had loud base music playing, people were screaming and yelling, and we ended up not getting to sleep until nearly two in the morning. The next day driving was not fun because we were exhausted.
Pick Up After Yourself
It seems elementary to say but dispose of garbage properly. Have you ever heard the expression: "Leave it better than you found it"? That may be a bit dramatic when we talk about a campsite's cleanliness, but leaving nature litter-free is part of being a good citizen and camper.


Campground Etiquette: Neighbors
Visiting Neighbors
Visiting with neighbors and making friends is always something that comes with positives and negatives. Being friendly and saying hello can create a good group of people to interact with during your travels. Remember to give your new neighbors time to get set up and situated before interacting. Generally, if your new neighbors are arriving, give them a few hours to get set up. Not that it takes that long to get set up, but sometimes it takes time to get things set out, organized, and cleaned up from the drive down.
Asking for Help
Sometimes it's necessary to get help and help others at the campground. When asking for help, most campers are friendly enough and are willing to do so when needed. If you're having any struggles with setting up or getting situated, it can help to reach out to others for help. Also, don't be afraid to be friendly and help out if you're able.
For example, we were at 1000 Islands/Association Campground in New York, just relaxing and enjoying the views, when I noticed a man struggling in a kayak. I had said something to my husband, who went out to check on the man while I managed the dogs. It ended up that the kayak was not working right and was taking in water. My husband helped him pull the kayak up the hill onto shore and make sure he was alright before returning to our Quantum. This rescue was a situation we felt it was important to jump in without the man asking for help. Luckily, everything was alright.
As Always, Have Fun
When traveling to the campgrounds and RV locations, be respectful to your space and neighbors' space and always be a responsible camper. As you prepare for the first trip of the year, be mindful of your interactions with others and the type of camper you are. Be open to new people, and as always, have fun!
New to RVing? Check out our free RVing How-To Guide. 
Questions? Comments? Contact our Coach Link Sales Advisor.

Are you searching for local inventory? We offer a convenient Dealer Locator.