Destination Spotlight: Acadia National Park in Maine
November 24, 2020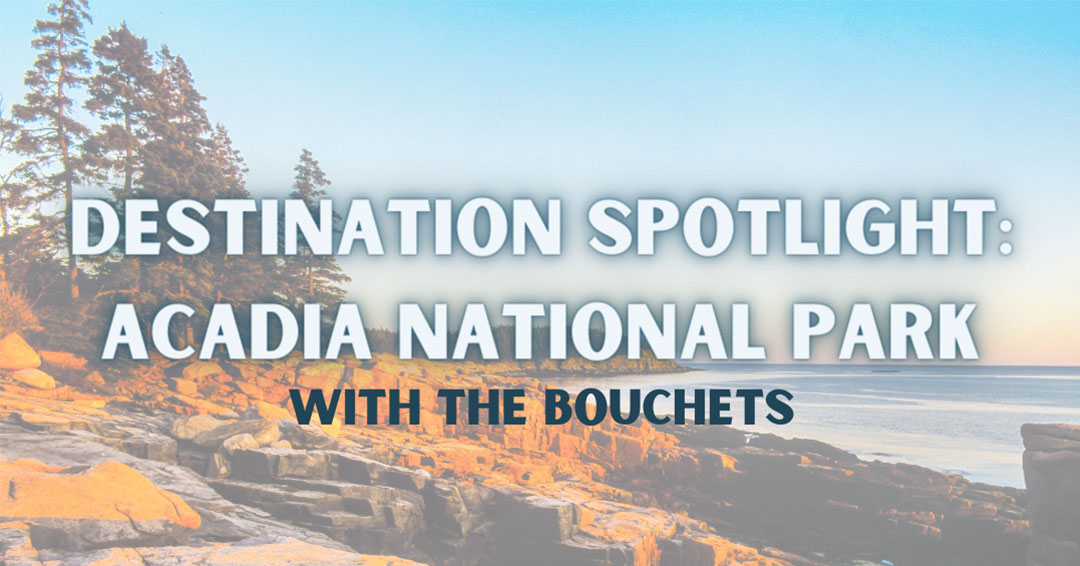 by Vanessa Bouchet

When I think of our adventure to Acadia National Park, it brings back both happy and sad memories for my husband and me. This specific adventure was before our RV and is honestly the reason we decided to get an RV. This trip took place in 2015, and only featured myself, my husband Bob and our oldest dog Xanadu. We planned this trip for a while and planned a two-week trip, taking all back roads from Ohio to Acadia National Park in Maine. This trip was bittersweet for us as we had initially planned this trip to include two dogs, however about three weeks before the trip, unfortunately, we lost one and could not cancel the planned trip at that time. We tried to make the best out of a sad situation and enjoy the journey we had planned.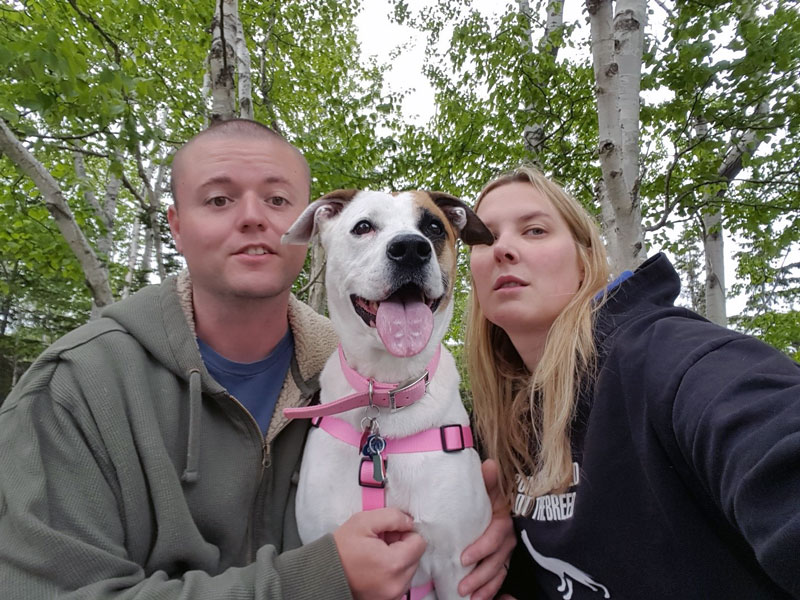 Beginning our Road Trip to Acadia National Park
The drive to Acadia was incredible! We consulted with AAA in Weirton, WV (our closest branch) to get a trip tix for a trip to Acadia, taking all back roads. Now at this point, you might be asking yourself, "What do you mean 'backroads'?" We decided to drive on only two-lane roads (no interstates). "Why might you ask would anybody want to take almost a week to get to a location?" You might ask, well, to put it simply, that is half the fun of any road trip – the getting there!
Road Trip on the Devil's Highway to Acadia National Park
During our adventure from eastern Ohio to Acadia, we got to travel on State Route 666 through Pennsylvania. This part of the road trip might turn some people off, but as mega-fans of anything creepy and spooky, we thought it would be a fun trip. This road was your typical "small town USA" road through the Appalachian Mountains around central Pennsylvania.  Pennsylvania State Route 666 is lovingly called "Triple 6" and "The Devil's Highway" and was founded in 1928 and dedicated and memorialized in honor of a preacher, Moravian Christian Missionary David Zeisberger. This highway has a lot of small-town charm and has many classic Americana features on it, like the "Frog Rock" at Tionesta Creek.
Road Trip Stop at White Mountain National Forest
As our journey continues through Pennsylvania, we drove through the Allegheny National Forest, a beautiful scenic road through thick pine forests. There were plenty of stops on the way at small creeks and tiny little shops. We had been driving for a long stretch at one point in our journey. We decided to pull off the road for a quick nap overnight in Vermont (completely forgetting we were in the White Mountain National Forest, which was at a higher elevation than we are used to). As we woke up the following day, feeling cold, we looked at the outside temp to realize it was only 32 degrees Fahrenheit outside, and there were mysterious large cat tracks near our car in the snow. We learned our lesson from that and tried to plan overnight stays better. After a few days, we finally reached Maine and had the opportunity to experience Acadia in all its glory.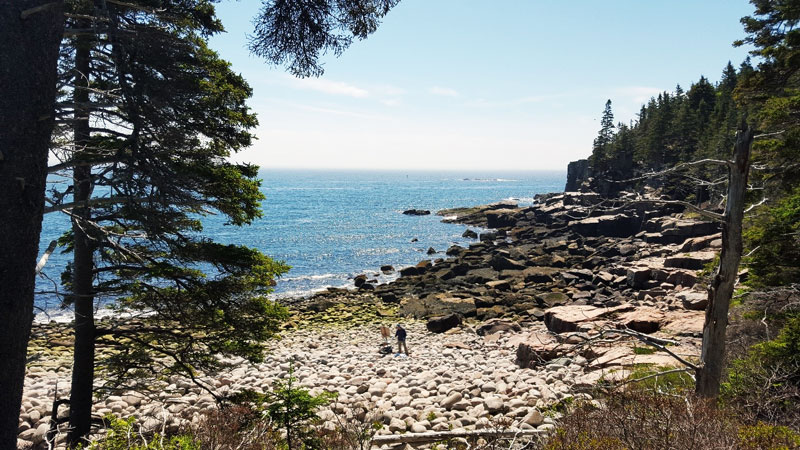 Road Trip Destination: Acadia National Park
Acadia offers a fantastic drive-through opportunity with Park Loop Road, a loop through the park where visitors can see many beautiful scenes of Maine's beauty. There are a lot of places to pull off the main road and experience small sightseeing opportunities. There are a variety of hiking trails that vary from very easy to very difficult. There are also a few beaches to visit to see and experience Maine's fantastic coastline. Some of the hiking trails offer stunning views of the Atlantic Ocean. One-stop that is a must-see is called Thunder Hole, located on the Park Loop, and it has a place to pull off to visit. This location is a whirlpool of sorts on the coast with intensely loud waves crashing all the time. A word of caution, for those of you traveling with smaller children: this location has waves crashing onto smooth rocks, which can become very slick, and this attraction may not be appropriate for all ages. Use your best judgment to determine if your little ones should see this attraction.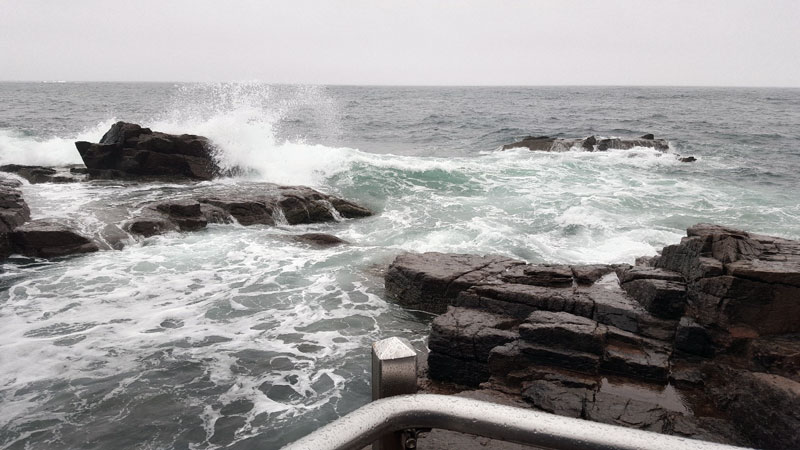 Thunder Hole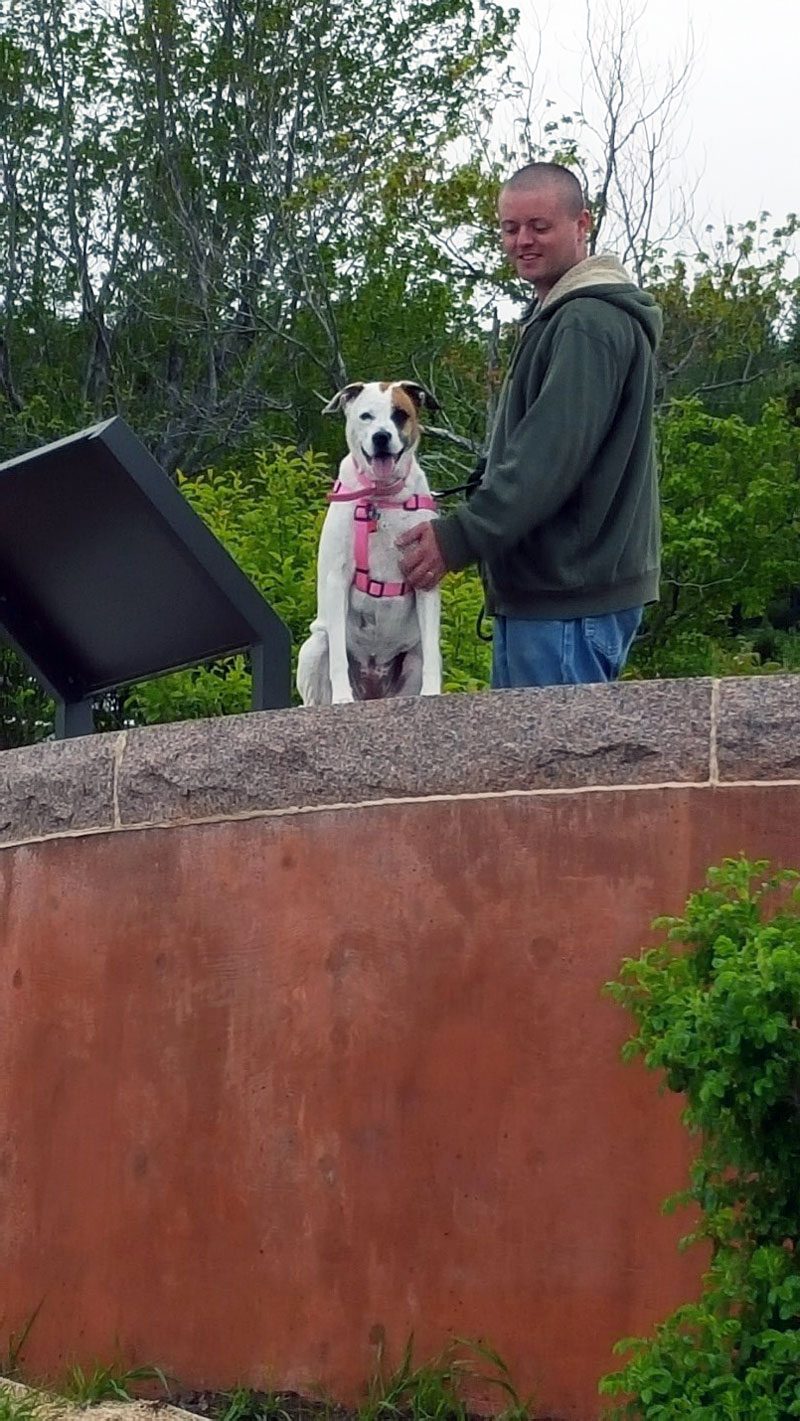 We have traveled to Acadia twice in our travels, and we would like to go back again. It is simply amazing to see the contrast from beautiful sandy beaches to rocky cliffs and thick, dense forests. There are so many things to see in this beautiful place. I would advise at least a week in the Acadia/Bar Harbor area to see as much as you can.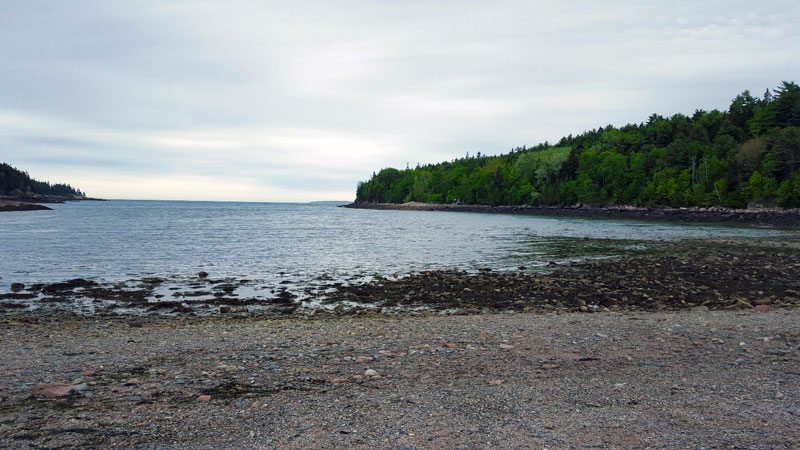 Echo Beach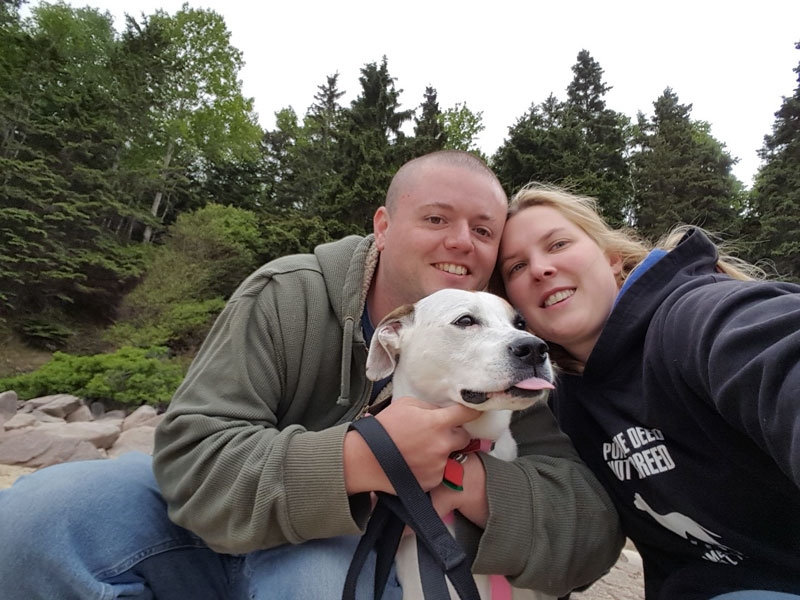 Xanadu doggie sticking out her tongue at people during selfie time!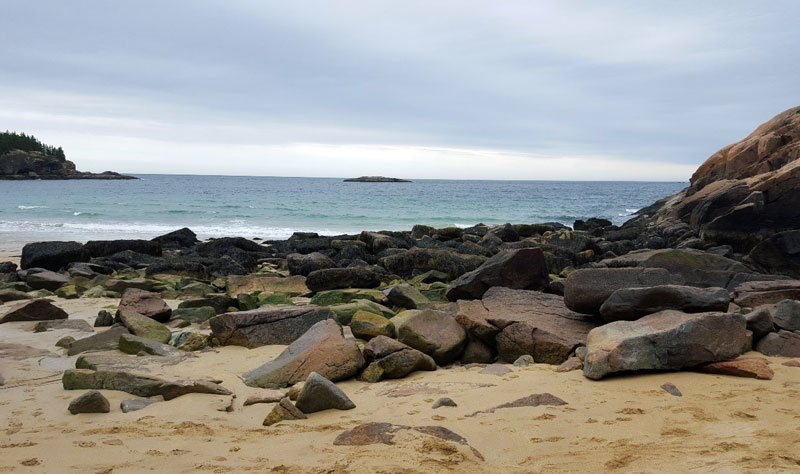 New to RVing? Check out our free RVing How-To Guide. 
Questions? Comments? Contact our Coach Link Sales Advisor.

Are you searching for local inventory? We offer a convenient Dealer Locator.