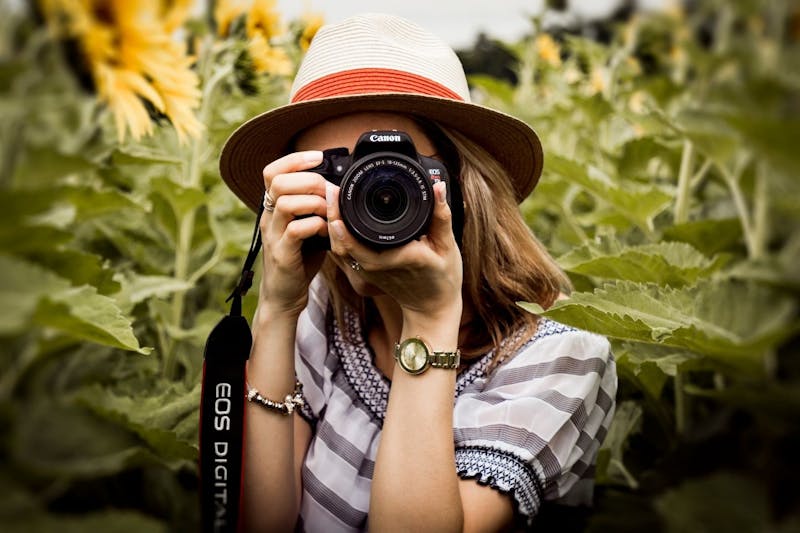 Capturing the Moment
Are you looking for a way to make money on the road? Are you an aspiring photographer? Are you already a photographer but looking for a way to expand your business? If you answered yes to any of these questions, continue reading for our photography tips.
Tips for Aspiring Photographers
It's no secret that photography equipment is costly, but if you're serious about becoming a photographer, it's worth it. It's an investment in yourself. For those starting, you don't need to find the most expensive gear out there. Learn the basics first and begin a portfolio. During this time, find your niche. Do you like photographing landscapes, portraits, products and food, wildlife or events? This is a great way to hone in on your lane, stay in it, and enjoy the ride.

Making Money on the Road
What if we told you that you could capitalize on the moment after capturing the moment? That's right; you can. If you're a photographer, there are a few different ways you can make money. Once you discover your niche, build your online presence to showcase your portfolio with social media and your own website. You can freelance for companies through popular platforms, including UpWork. Sell stock photos through popular websites like Shutterstock. Or, begin your own business to photograph events, such as weddings.

How to Become a Traveling Photographer
All of the photography avenues mentioned become even more possible and profitable when you can travel. For example, if you're a landscape photographer and want to build your portfolio, you shouldn't photograph the same landscapes over and over again. With a motorhome, you can travel to different landscapes with ease to diversify and show off your range - no flights, uncomfortable hotels or rental cars. Invest in your business and yourself when you invest in a Thor Motor Coach.
Thor Motor Coaches for Traveling Photographers
Gemini AWD® Class B+ Motorhome
This Class B+ motorhome has an all-wheel-drive platform, which is ideal for those with prior work commitments. Travel safely through inclement weather conditions in the Gemini AWD, and you won't have to call the bride and tell her you won't make it to photograph the wedding. The 8-inch touchscreen dash radio comes with SYNC® 3 voice-enabled navigation, so you don't get lost on the way to a venue. Upload photos to a laptop with ease, thanks to Winegard® ConnecT™ 2.0 working as a WiFi extender, 4G hotspot and TV antenna. The bride will remember your timeliness and write a great review, expanding your business.
Outlaw® Class C Toy Hauler
Toy haulers are perfect for photographers. With a garage to fit a favorite toy, you can take a motorcycle, golf cart or other toys of choice to get even further off the grid. You can also make the garage your workspace to edit, upload and talk with clients. There's a 12-volt outlet, USB charging port and a stainless steel storage cabinet for all of your equipment. The garage even has a Bluetooth® coach radio system with speakers to jam out while editing photos. After a long day of work, relax on the power drop-down patio off of the garage. Who knows, maybe you'll capture a perfect moment right from your Outlaw.