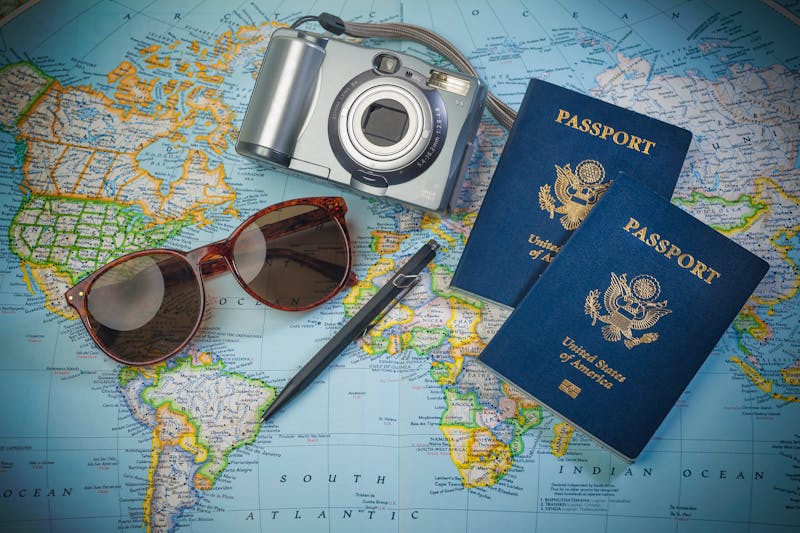 Budget-Friendly Summer Vacation Destinations
Summer break is meant to be a time of relaxation and bliss. It's a chance to get away from everyday activities, but it can be a challenge to determine how you want to spend your time when money is limited, and the possibilities are endless.
A common misconception about vacations is that you need to spend a fortune to have a great time, but that's simply not true. Fortunately, many domestic and international vacation choices are available for those eager to travel without breaking the bank. So, whether you love nature or bustling cities, there is something for everyone!
Domestic Travel Destinations
Do you prefer to stay close to home? We know it's easy to get homesick and feel lost in a foreign country. That's why traveling within the U.S. is perfect for those who aren't quite as ready to venture outside their comfort zone. Luckily, there are many places one can visit within the U.S. and still get the best bang for their buck. According to Forbes and U.S. News, the cheapest U.S. travel destinations based on airfare and hotel rates include:
If you've never heard of Chi-town, then you must be lying. Aside from being the home of the Bulls, Bears, and the Cubs, Chicago is a large busy city famed for its bold architecture and many sights. Chicago's crown jewels are the Art Institute of Chicago, Lincoln Park Zoo, Navy Pier, Shedd Aquarium, Millennium Park, and Wrigley Field. However, the most famous has to be the Willis Tower, formerly known as the Sears Tower. It's a 108-story skyscraper in Chicago that is currently the third tallest building in the U.S. and the 23rd tallest in the world. Plus, the variety in food here is unlike anywhere else!
Colorado Springs, Colorado
Attention all nature lovers – if you want to hike, rock climb, water-raft, and zipline till your heart's content, Colorado Springs is the place to be! The city's main attractions include the Garden of the Gods, Pikes Peak, and Royal Gorge. Other fan favorites are the Broadmoor Seven Falls, Cheyenne Mountain Zoo, and Glen Eyrie. If that's not enough, Colorado Springs' quaint restaurants and excellent cuisine are sure to entice you.
Home to Walt Disney World and Universal, Orlando is THE place to go for theme park fun. It's home to more than a dozen theme parks, but what if you're not a theme park junky? No problem! Orlando has other incredible outdoor attractions like Gatorland, Giraffe Ranch, and the Central Florida Zoo. Not a big fan of the outdoors? This city has many one-of-a-kind indoor attractions such as Madame Tussauds Orlando, Ripley's Believe It or Not! Museum, and the Kennedy Space Center Visitor Complex. On top of that, Florida's humid subtropical climate and beaches make great reasons to visit.
International Travel Destinations
Are you tired of the same old places and views? Take a trip to a foreign country and experience something new! International travel does not need to be expensive to be fun. There are plenty of countries one can visit outside of the U.S. for reasonable prices. According to Forbes, the cheapest international travel destinations based on airfare and hotel rates include:
The "City of Eternal Spring" is a place you need to see firsthand! Every year, Medellín hosts a famous flower festival (Feria de las Flores) in August that includes a pageant, cars, a horse parade, and concerts. The nightlife here is another reason why so many people visit from far and wide. It's unlike anywhere else! Specifically, the affluent and popular neighborhood, El Poblado, is full of quality bars and nightclubs. During the day, El Poblado's chic cafes, fashion boutiques, and high-end restaurants continue to drive visitors. The city also has an abundance of live music venues, regular festivals, great food, and – of course – coffee!
Beautiful islands, volcanoes, tons of greenery, and wildlife – Experience the "Pura Vida" and visit Costa Rica! La Paz Waterfall Garden will blow your mind. It includes a butterfly garden, bird sanctuary, trout lake, hummingbird garden, and other animal enclosures. In fact, it's the largest animal sanctuary in all of Costa Rica! San José also features terrific museums like the Jade Museum and the Pre-Columbian Gold Museum. If you're looking for more outdoor adventures, you could hike to the giant hand at La Chimba Coffee Farm. We're positive you'll have a blast here no matter what you choose to do!
Toronto may be the largest city in Canada, but it's also the most diverse in terms of what it has to offer. Toronto's most breathtaking spots include the BAPS Shri Swaminarayan Mandir and Heritage Museum, African Lion Safari, Bruce's Mill Treetop Trekking/Treewalk Village, and Casa Loma, which is the only full-sized castle in North America. Yet, the most recognized landmark in Canada has to be the CN Tower. Aside from defining Toronto's skyline at 553.33m (1,815 ft 2 in), the CN Tower is "an internationally renowned architectural triumph, an engineering Wonder of the Modern World, world-class entertainment and dining destination, and a must-see for anyone visiting Toronto," according to the Destination Toronto website. Who wouldn't want to see all that?
Four Winds® Class C Motorhome
Easy to drive and easy to love, you'll want to spend all your vacations in a Four Winds! Aside from being some of our most affordable RVs, these Class C 31-foot model campers come with the SmoothTECH ride enhancement by MORryde®. This suspension package is the same trusted system used in ambulances and provides a smooth ride to every destination. Simply turn on cruise control and let the Four Winds take you there. Road trips have never been so easy!
Tuscany® Class A Diesel Motorhome
Travel in pure luxury without compromise in a Tuscany! You can drive in all-day comfort as you set the adjustable pedals to your exact preferences. When parked, the captain's chairs swivel, recline, and become part of the living space, crafted to model a residential home. There's no doubt you'll get your money's worth in this RV. Experience maximum comfort on the go like never before!
What places will you explore this summer? Be sure to use #tmchappycamper when posting motorhome trip photos to social media or send them to our happy camper line at 574-584-2074 for the chance to be featured on our socials!