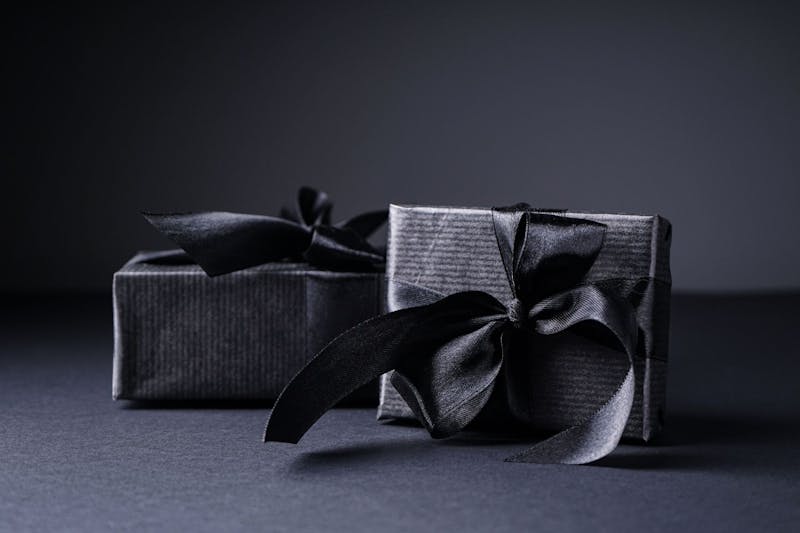 Black Friday Gift Guide for RVers
It's that time of year again. The holiday season is upon us. With Halloween squarely in our rearview, many of us are gearing up for Christmas shopping. If you are buying holiday gifts for campers this year - or maybe you're new to RVing and in the mood for some practical gift ideas for your own Christmas list - this camper gift guide will get you started on your Black Friday 2021 shopping.
Travel Guide
Help the RVer in your life plan their next trip with a travel guide. There are all kinds of different guides out there, so choose one that appeals to the RVer you have in mind. Are they planning to hit the road full-time and visit every state in the country? National Geographic's 50 States, 5000 Ideas would make a great stocking stuffer.
Maybe the RVer you're shopping for prefers to avoid the usual tourist spots. Reader's Digest's Off the Beaten Path travel guide has hundreds of destination ideas. Find out what kind of destinations your RVer likes to visit, and look for a travel guide just for them.
Park Pass or Membership
RVers need a place to camp and road trip ideas. Park passes or other memberships give the RVer you're shopping for some great destination options.
America the Beautiful National Parks and Federal Recreational Land Pass
The National Park Service offers the America the Beautiful National Parks and Federal Recreational Land Pass. This seasonal membership covers entrance fees at more than 2,000 national parks and national wildlife refuges. It also covers standard amenity fees and day use fees for everyone in the RV.
Harvest Hosts
If you are shopping for an RVer who stays away from national parks, check out Harvest Hosts. This membership provides unique camping experiences by connecting RVers to wineries, distilleries, farms, golf courses and other attractions. Harvest Hosts provides unique camping experiences that you won't find at most national parks or traditional campgrounds.

U.S. Parks Pass
The U.S. Parks Pass is $80 (quite a bargain when you consider visiting one park a la carte could cost $35), and Harvest Hosts plans start at $99. So these are a great value for RVers who take a lot of trips. There are other memberships too, like Boondockers Welcome or Thousand Trails, so if you're going to go this route, try to find one that best matches your RVer's adventurous side.
Nesting Kitchenware or Shatter-proof Glasses
Storage space can be limited in an RV kitchen, and it's not uncommon for things in the RV to get jostled around during transit. So it's important to have the right stuff in your cabinets.
When it comes to pots and pans or measuring spoons and mixing bowls, nesting kitchenware is the way to go in an RV. The Magma cookware sets are a favorite among RVers, although they can run a bit pricey. These collapsable mixing bowls and measuring spoons by Squish could be just the space-saving kitchen accessories your RVer's kitchen needs.
Of course, a pair of shatter-proof wine glasses make a great stocking stuffer. A sturdy, spill-proof coffee mug is another good option. Check with that RVer you're shopping for and see if they have any needs for their RV kitchen.
Destination Map Stickers
Destination Map Stickers are very popular with RVers, especially full-timers. The idea is to fill in the states or destinations that you and your family visit along the way. Often these stickers are displayed on the back of the RV or on the slides, and they make great conversation starters at campgrounds.
These sticker packs come in all shapes and sizes, and they're relatively inexpensive. This small version on Amazon starts at $20. You can also find custom designs on Etsy. No matter your budget or the kind of RVer you're shopping for, this is a great gift option.
Instant Pot®
Has a kitchen gadget ever made as big of a splash as the Instant Pot? This culinary Swiss army knife can do everything from a pressure cooker to a slow cooker, and its fairly small footprint makes it especially attractive to RVers.
These continue to be big sellers on Black Friday, so if you are going to get one for the RVer in your life, don't wait until the last minute. And if you're shopping for an RVer who already has one, an Instant Pot cookbook makes an especially useful gift too. You could also DIY a cookbook of RV-friendly recipes that actual RVers have posted on the internet. Thor Motor Coach's Pinterest board or Mobile Meals on YouTube would be a great place to begin.
Foldable Welcome Mat
Many RVers like to put a mat or rug in front of the door of the RV to keep dirt and debris outside and the immediate inside of the RV clean. The challenge being to find one that stores conveniently when you break camp.

Thankfully there are a number of options available. A patio mat like this one is reversible, mold and mildew resistant, fade-resistant, and comes with a convenient travel bag. And while these can get quite fancy and expensive, there are a bunch of options in the $50 range, so you can find a mat that fits your budget.


Board Game
A board game, card game or puzzle could be a lifesaver on a rainy day. Maybe the RVer you're shopping for has grandkids that like to join them on their camping trips. Games are fun gifts that are also useful to pass the time when the weather isn't permitting at the campsite. Plus, they generally stow away nicely in their own box.
Many classic games and puzzles are readily available at most big box stores. Or search the internet for a travel or camping-themed game like this National Parks trivia game.  Have you checked out the latest Monopoly Builder Game? It's the latest fun-packed board game that's all the rage this holiday season.  There are tons of possibilities in this category.
RV and Camping Apparel
RV-related items are sure to please the RVer on your shopping list. The possibilities are almost endless. Whether it's a "Home is where you park it" T-shirt, a "Happy Camper" hat or a "Not all who wander are lost" travel mug, you don't have to look far to find a good RV-themed stocking stuffer.
Such items are readily available at many big box stores or camping retailers. More unique or personalized items can be found on sites like Etsy. And most won't break the bank, making these excellent stock stuffers or last-minute gifts.

Check out the Thor Motor Coach Apparel Store for great holiday gifts for your Thor Motor Coach camping buddies. 
Gift Cards
Finally, you really can't go wrong with gift cards. Most camping enthusiasts would surely appreciate a gift card to their favorite camping store or RV retailer. Also, don't forget about the RVer's travel days. Maybe they like to stop at Cracker Barrel for lunch or prefer to stock up on supplies at Walmart or their local RV dealer. Put a little thought into making sure you're getting a gift card they'll actually use, and you've got a stocking stuffer they're sure to love and appreciate.

New Motorhomes for the Holiday Season

What's better than surprising your loved one with a brand new RV? Imagine the joy as they lay eyes on one of these beautiful motorhomes parked in your driveway this holiday season. 

Tiburon Mercedes Sprinter
Who says you can't have it all? The Thor Tiburon Mercedes Sprinter combines the best camping amenities that you love with the trusted Mercedes chassis for the ultimate camping excursion. This Sprinter comes with the Mercedes-Benz® safety package including active braking, attention and active lane-keeping assist, wet wiper system and distance regulator. These helpful features will promote confidence behind the wheel as you sail down the interstate towards warmer weather in the south this holiday season.
2022 Tiburon Luxury Class C Sprinter Motorhome From Thor Motor Coach
Sequence Class B Camper Van
Motorhome living just got better in a smaller, easier-to-drive camper van. The Thor Sequence is one of the most fuel-efficient motorhomes on the market with its RAM Promaster® 3500 XT window van chassis powered by a V-6 engine. Sequence B vans come equipped with Thule® accessories including a bike rack, roof ladder, and patio awning. Choose the 20A floor plan for the Pop-Top SkyBunk® option for extra sleeping and storage space above the camper van when parked at your favorite camping destination.
2022 Sequence Luxury Class B Camper Van from Thor Motor Coach