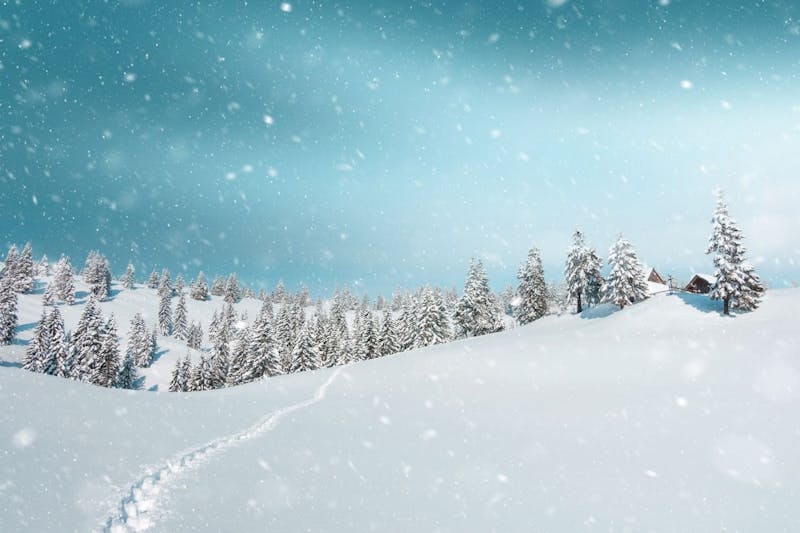 A Guide to Winterizing Your RV
You've made some incredible memories this camping season, but for many, it's that time of the year to hang up the motorhome keys and get ready for the winter months. Winterizing your motorhome is crucial to protect your investment and protect your home away from home.  
Winterizing: Inside your RV
First, let's get the inside of your motorhome ready for winter. Clean your oven, range, countertops, and Dream Dinettes. Remember to clean out your refrigerator, leave the doors open and, it's never a bad idea to leave a box of baking soda to soak up any remaining odors. Close all of your curtains and place foil between the curtain and the windows to prevent them from fading. If you're interested in more tips for cleaning your interior, check out our blog, Cleaning Your RV the Right Way.

Winterizing: RV Exterior
Now, let's cover winterizing the exterior of your motorhome. Check seals around your doors, windows, and roof. While you're up there, cover your vents and AC to keep uninvited guests from getting in. Don't forget to oil your locks and hinges - you'll thank yourself later. Partially deflate your tires and cover them. If you're storing your motorhome outside, it doesn't hurt to protect it as well. To get more great tips on cleaning your RV's exterior, check out our in-depth blog. Lastly, it's a good idea to give your Thor Motor Coach a nice wax. 

Extra Winterizing Tips
Next, it's important to protect your batteries. If you're able to, remove your batteries and store them in a cool place. This way, you can check on them occasionally and charge them if needed. Store your motorhome on a level surface with jacks and with a full tank of gas to prevent condensation build-up. If you have particularly heavy snow, make sure to remove it from the roof as soon as possible. While pushing snow, give your motorhome a quick walk-through to make sure nothing is leaking. You can even prop the door open during your walk-through to let in some fresh air.

Winterizing: RV Sewage System
Our Thor Motor Coach team created an in-depth tutorial on our YouTube channel, including three different methods, on how to winterize your sewage system. First, you'll learn how to winterize with an air compressor. At minute 3:15, you'll learn how to winterize without an air compressor if necessary. Finally, at minute 3:50, you can pick up the wet method. Check it out for yourself below and remember to subscribe for the latest RV reviews, how-to and troubleshooting videos, and delicious Mobile Meal recipes.

Winterizing your Motor Coach
Snowbird Ready Motorhomes
Drive away from the cold, wet snow and head south for the winter in the Venetian Class A Diesel motorhome. This eye-catching motorhome comes with every amenity needed to escape the winter and enjoy the sunshine and warm weather of the beautiful south and southwest. The Air-Ride™ suspension and Sachs® shock absorbers provide a smooth ride on the interstate. Looking to avoid the lines at the drive-thru? Venetian without a doubt comes with a full residential kitchen to cook up great meals along the way to keep you healthy and your stomach happy. Sleep soundly on the Tilt-A-View® King-size bed and opt for the B42 floor plan with bunk beds if you're planning for extra guests, need more storage or decide to take the kids/grandkids along. 

Looking to take a quick turn off the highway to do more exploring? The Magnitude Super C Diesel motorhome can get you there with its heavy-duty Ford® Power Stroke, 4x4 turbo diesel engine. Enjoy extra sleeping or storage space with the convenient cab-over bunk. After much-needed sunny exploration, grab a seat at the leatherette sofa or theater seating and put your feet up. It's time to relax and watch a family favorite movie on the 39-inch TV. Check out the hottest new Magnitude floor plan, the RS36, which offers bunk beds that convert into a convenient closet.