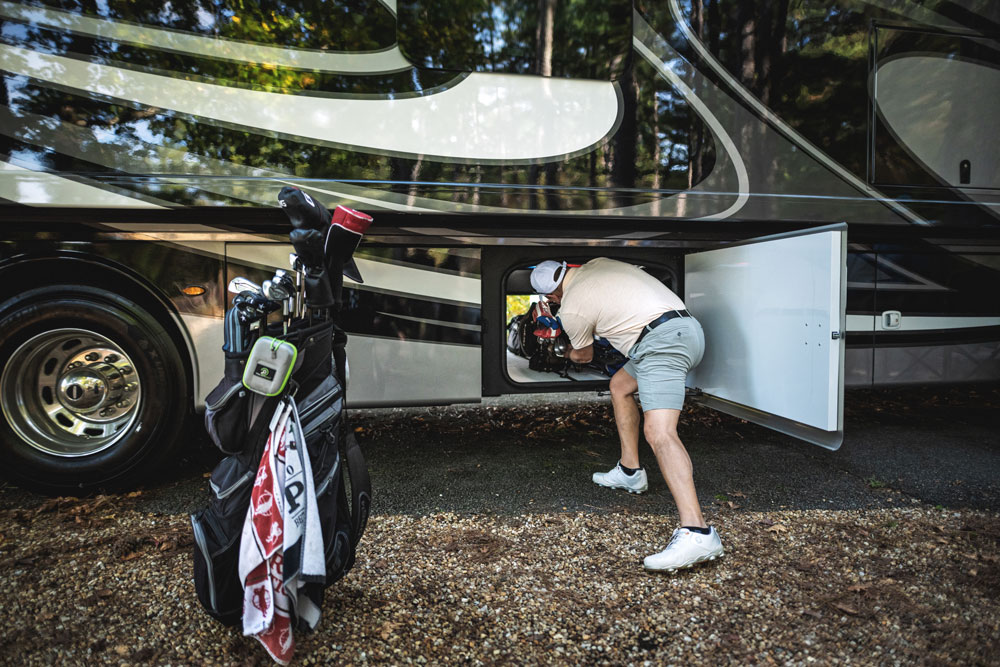 Exterior Features
Storage Galore
Packing everything you need to take and everything you want to take have very different meanings. In the Aria, the illuminated basement with pass-through storage and easy slide tray allows you to take from both lists.
Ultimate Outdoor Relaxation
When you're set up away from the crowds and enjoying the peace of those tree-lined places nature has to offer, there's nothing more relaxing than sitting outside under the power patio. Maybe you'll watch TV and have a cold drink and a snack. Or maybe you'll sit and talk about where the road will take you next.
100-Watt Solar Charging System
Thoughtfully designed with nature lovers like you in mind. The solar charging system helps maintain the coach batteries, so when you're traveling you can be more sustainable and eco-friendly. It is the great outdoors after all.
If you can dream it, go see it, in an Aria Class A diesel by Thor Motor Coach. Find the floor plan made to fit you.
Aria Class A Diesel RV For Sale
To find an Aria Class A diesel RV for sale near you, use our Dealer Locator. Have questions before you buy an Aria? Contact our Coach Link® Sales Advisor for answers and to check your local dealer's inventory.