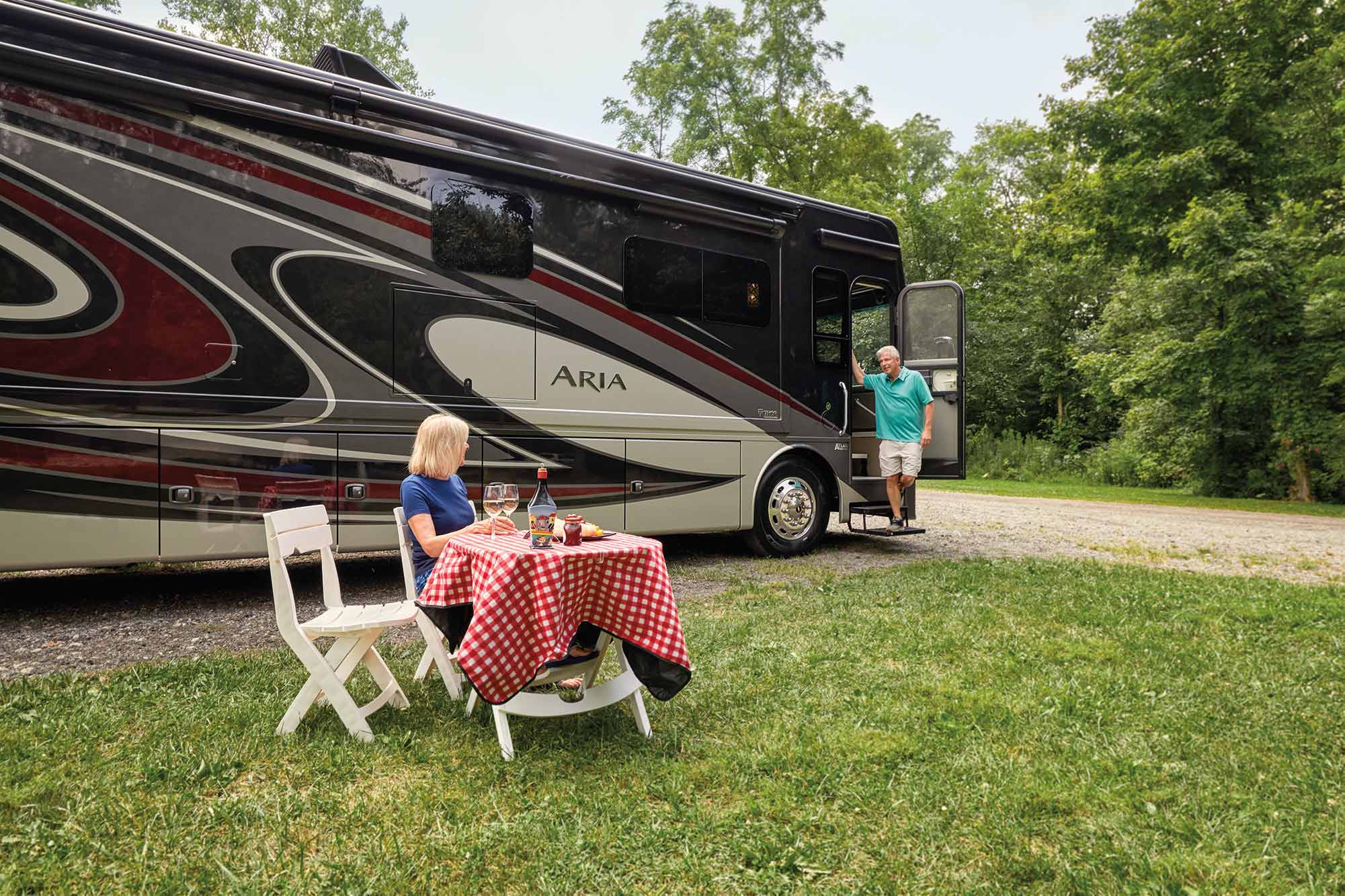 Automotive Features
So what's it like behind the wheel? You settle in for the drive-by adjusting the power seat, and the tilt and telescoping wheel. The Aria has dual monitors, one dedicated to your three-camera system, the other is your 8-inch touchscreen dash radio with Bluetooth®, GPS navigation and SiriusXM® radio.
Powering every Aria is a Cummins® engine with plenty of horsepower and torque. When mated to the 6-speed Allison transmission, you have the pull you need for loaded cargo bays and the 10,000-pound hitch.
Your home needs a solid foundation, and that's why the Aria is hand-built on a Freightliner® XC-R raised rail chassis, then up-fitted with the Atlas Foundation™. Paired with Air-Ride™ suspension and a 55-degree wheel cut, you are in for an incredible driving experience.