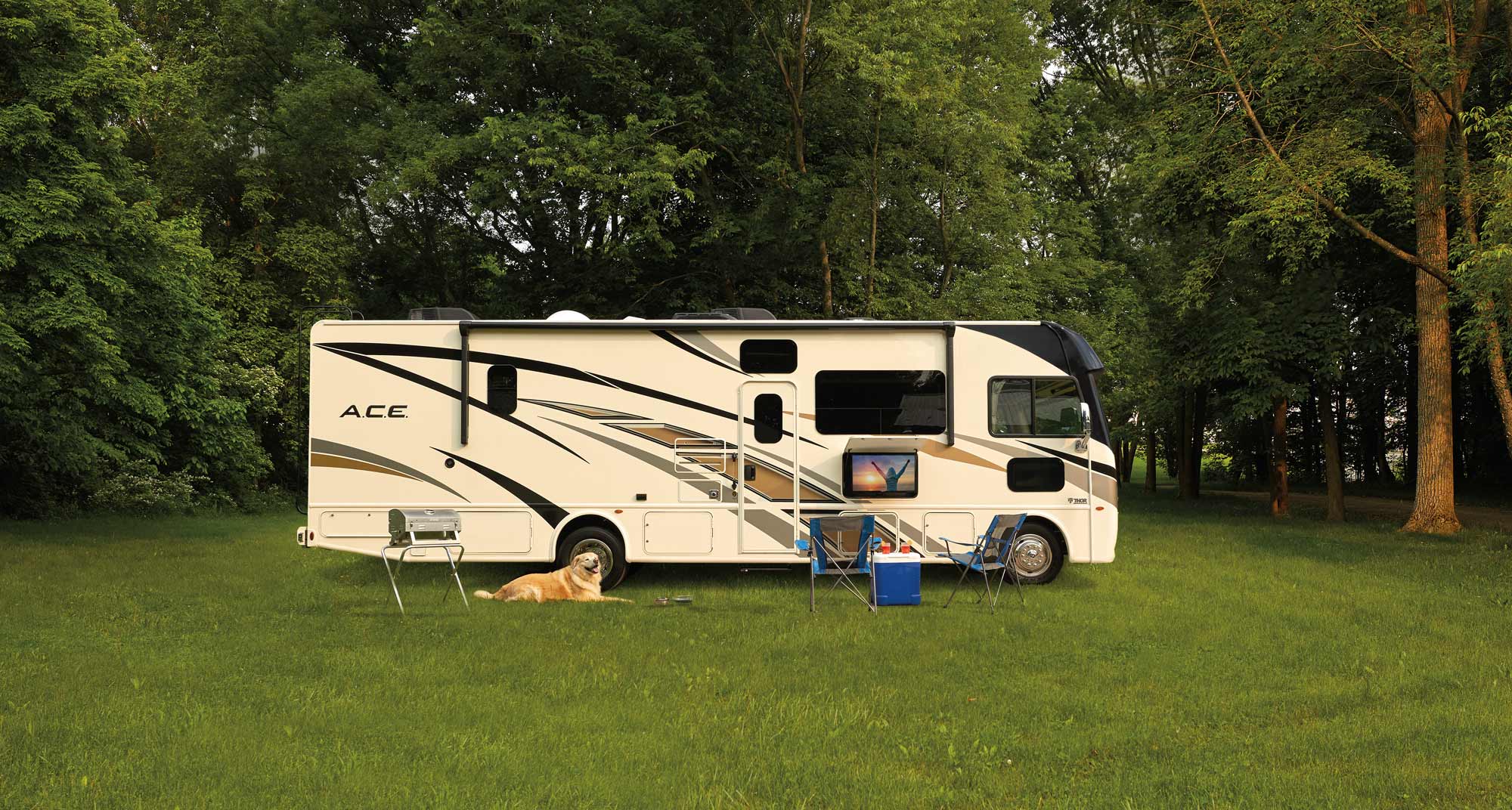 Exterior Features
Entertainment and Storage Ready
Everyone can enjoy the shade from the power patio with LED lighting. The A.C.E. comes entertainment-ready a TV with BlueTooth® soundbar for that drive-in feel without the crowds. You'll have plenty of room to keep all of your travel wants and needs, which is why it's called a MEGA-Storage™ compartment. 
Outdoor Kitchen
There's also an exterior kitchen with a fridge and sink. All your connections are conveniently located and easy to use. So the A.C.E. is easy to set-up and teardown when you're ready to head to your next destination. And just sit and stare at the beauty that surrounds you.
WiFi Connectivity
With the Winegard® ConnecT™ WiFi Extender +4G hotspot, your passengers can stay connected during the trip, stream movies, update social media or even "work" with the flip-up work station. To make your life easier, we created a video of How to connect your Winegard Connect.
So hit the one-touch hydraulic leveling jacks. Close up camp. Shift into drive and you're ready to explore again.
So what do you want to see when you look in the mirror? See it from an A.C.E., from Thor Motor Coach.
If you're looking for an A.C.E. Class A motorhome for sale near you, use our Dealer Locator.