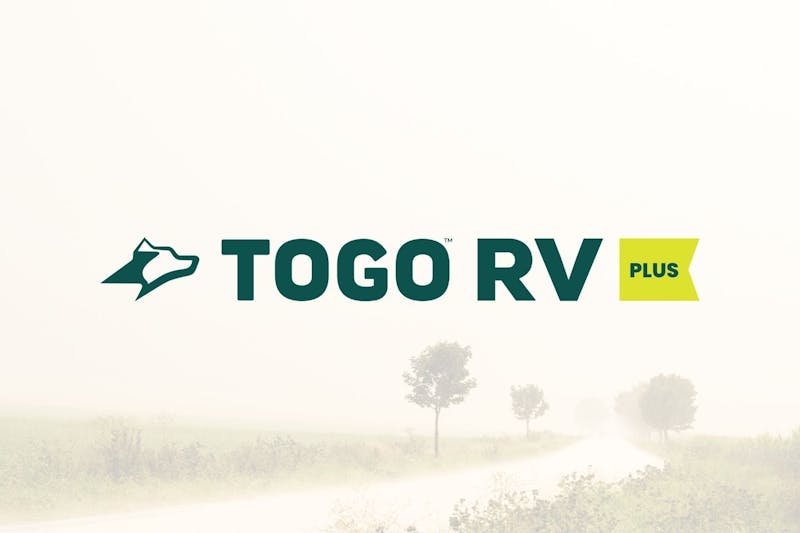 The Best Road Trip Planning Tool for RVers
When you plan a weekend adventure in your Thor Motor Coach, you want convenience, you want stress-free and you want to make as many memories as possible. You need an all-in-one resource for your next road trip. This week, we're telling you all about our top choice for the best trip planning tool for RVers.
Togo RV Plus
Togo RV is a time-saving app that simplifies RV ownership with access to resources for your motorhome. Here are some of the features offered from the app:


RV how-to guides, videos and tips
Service center and mobile RV repair locator
GPS navigation customized for your RV
Explore and save on nearby parks and things to do
RV maintenance tracking and reminders
Vehicle registration notifications
Travel destination recommendations
RV news, events and gear guides
Vehicle recall alerts for your RV
Togo RV Plus: Five Core Features
With Togo RV Plus, you get all of the perks above and more. Over the past several months, Togo has transformed into an essential tool for the RV experience and lifestyle. These updates focus on five core features: adventure, convenience, safety, learning and community. We'll break them down below.
1. Adventure - Roadtrippers Plus
Togo RV Plus includes Roadtrippers Plus, the #1 road trip planning app valued at $29.99/year. Not only can you find nearby places to explore, but you can also collaborate with friends for a trip of up to 150 stops, with real-time traffic updates along your route. You and your loved ones may discover a new favorite hidden gem with the help of your peers.
2. Convenience - Exclusive Access & Discounts
For avid travelers and full-timers, convenience is huge - and Togo RV Plus delivers. Enjoy an exclusive directory of over 15,000 RV camping and parking sites, including free boondocking, wallydocking and dump station locations. Plus, it gets better. You can search and book over 35,000 campground destinations with up to 15% off KOA, Sun, Encore and Thousand Trails discounts. Your loved ones can take advantage of the lifetime 25% discount on Harvest Hosts camping and golfing memberships. You could save more than $5,000 with discounts from over 50 Togo RV partner brands.
3. Safety - RV Navigation, Tips & Reminders
This isn't your average GPS; this is an RV-safe point-to-point navigation that takes height, bridges, tunnels and grades into consideration when planning routes, so you never have to stress about taking the wrong turn. Your My RV profile sends maintenance reminders and OEM (original equipment manufacturer) safety recall notifications by make, model and year of your coach. If that's not all, every step of your trip - from packing, arrival, and departure to winterization - is simplified and safe with interactive checklists at your fingertips.
4. Learning - RV Education Modules
It doesn't matter if you're new to the RV lifestyle or have been full-time for a few years now, we all need assistance from time to time. Your Togo RV Plus includes a new comprehensive learning system, which focuses on RV education modules and guides that you can peruse from anywhere. There are tons of how-to articles that are less than a five-minute read, so you can get back to what you love most. If you want to stay up to date with the latest information, you'll make a habit of checking S'more Good Stuff, Togo's news for RVers. Plus, you can soak in inspiration from fellow RVers, as they share travel and destination stories and in-depth travel guides in an RV Living feed.
5. Community - RVillage Gold Membership
If you haven't joined the Thor Motor Coach Community on RVillage yet, what are you waiting for? With Togo RV Plus, you get an RVillage Gold membership and event discounts. RVillage is a social network of RV enthusiasts, where you can find groups of like-minded travelers and meet-ups with your newfound friends. When you choose Thor Motor Coach as your brand in the Resource Center, you can easily access OEM manuals and helpful links to make your life on the road simpler.
First Year FREE Program for New Owners
Beginning April 1, 2021, purchasers of new Thor Motor Coaches will receive their first year of Togo RV Plus free of charge. All you need to do is visit Togo RV and complete these four simple steps:
When you take delivery of your motorhome, look for the Togo RV sticker and scan the QR code to sign up with your email or VIN.
Download the Togo RV app.
Create your account.
Your one-year subscription will be activated.

If you have any issues getting your subscription going, please feel free to contact Togo Support. You can also contact the Customer Care team here at Thor Motor Coach. With all of the benefits outlined above, you won't want to miss out on this incredible offer.
Still Browsing? Check these out.

Outlaw Class A Toy Hauler
You don't want an average road trip app just as much as you don't want an average motorhome. With Outlaw, you can instantly upgrade your sense of adventure. This toy hauler has a garage for all of the good times you can fit, with a Zero G® ramp door, snap-in patio system and power patio awning. Don't forget your four-legged friend because you have the Pet-Link™ multi-purpose tie-down and easy-to-clean residential vinyl flooring.
Miramar Class A Motorhome
When you have a road trip app to guide your Class A RV across the country, taking a long way is never a wrong decision. Miramar has so many amenities that will leave you wanting more adventures, including the King-size bed, optional fireplace with a remote control in select floor plans and the leatherette Dream Dinette® booth with cup holders. You can access your all-in-one road trip app with ease, thanks to Winegard® ConnecT™ 2.0 working as your WiFi extender and 4G hotspot.