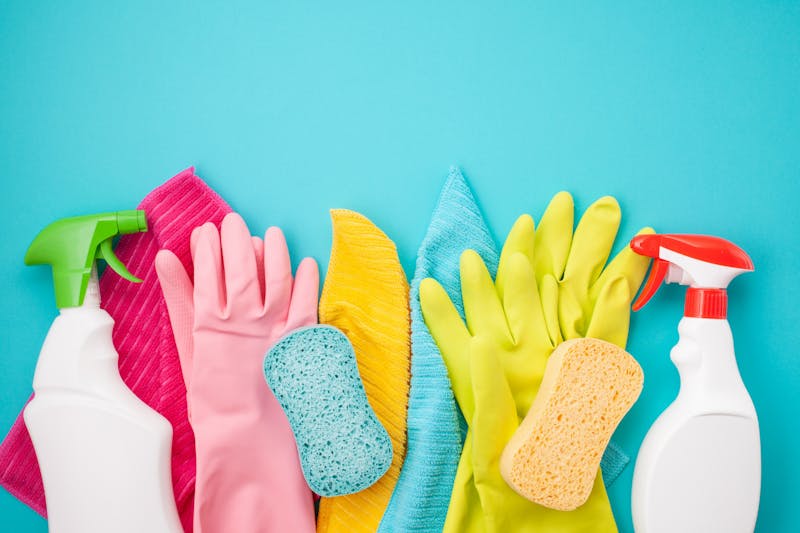 Sanitizing your RV the Right Way
This week we're getting into all the nooks and crannies of your RV to give you numerous tips you'll need for cleaning. Routinely cleaning your motorhome not only helps your motorhome's appearance but also protects your investment, prolongs dependability and ensures your loved ones remain safe. Continue on for our best motorhome cleaning tips.
Care and Maintenance Systems Guide is your greatest asset.
Supplies, tips, how-tos, you name it, we've got you covered. For starters, one of the most important assets that owners have is the Thor Motor Coach Care and Maintenance Systems Guide, which can be found from the Thor Motor Coach Owners' Resource document service. From the roof, air conditioner, kitchen appliances and so much more, it outlines important details for cleaning individual parts that make up your home.
Seek out nonflammable items that don't need water.
Unlike a residential home, our motorhomes don't have a seemingly endless supply of water, so it's best to seek out items that can do the trick on their own. While purchasing any cleaning solution - from degreaser to sanitizer - verify that it is nonflammable before using it in your Class A RV. There are many moving parts that come together to complete your home-on-wheels, so always take the necessary steps to keep your loved ones safe.
Get the essential RV cleaning supplies.
While on the road, you can also bring in all kinds of different bacteria and germs, which is why it's so important to have disinfectant wipes on hand for quick cleaning of commonly touched surfaces, such as the countertops and door handles. Foam sponges can help get any marks or scratches on the walls. If your destination is humid, it's never a bad idea to bring some moisture-absorbing packets along to prevent mold. Handheld vacuums with attachments come in handy for all over your motorhome and leave more room for the items you want to store in your camper van!
Leatherette materials need special care.
The manufacturers of leather and leatherette material have very specific cleaning instructions, which require care to maintain the material and its warranty. A mild-soap like Dawn, Joy, or Ivory and water are approved cleaners for these fabrics. If the leatherette has tough stains, a diluted mix of bleach and water can save the day but check with the materials care guide for the particular mix. Try on a small, inconspicuous spot for the effect of the solution, before moving to larger areas. Cleaning with other chemicals will breakdown the UV protectant on the surface, which in turn will cause flaking and peeling of the product.
Don't overlook common household items as cleaning supplies.
Some common household items also have multi-purpose uses that you may have overlooked. If you're bringing along your coffee pot for a nice cup of joe in the morning, you'll already have coffee filters on hand, which you can use for streak-free windows and mirrors. Apple cider vinegar is something you can use for your body, yard and, of course, as a vinyl floor cleaner for your Class C motorhome. Olive oil is a kitchen favorite that also is great for cleaning stainless steel surfaces. You may end up enjoying these methods so much that you use them in your residential home!
Work smarter, not harder to protect your home and loved ones.
To make your life easier, it's best to work from the top, down so that any dust or residue that makes its way down doesn't land on a freshly-cleaned floor. As you're getting into all the nooks and crannies, keep your eyes peeled for any areas that may need preventative maintenance. Getting your motorhome cleaned up will make your toy hauler look great and help preserve the well-being of your investment and loved ones that come along for your next adventure.
Interested in a NEW 2021 motorhome?
Interested in a new motorhome fresh off the lot? Check out some of the great new features of our 2021 motorhomes.