Pop Up Shop at the Beach
On any given day, Becky Williams can be found driving down the street in Lockeport, Nova Scotia in the "mobile division" of Becky's Knit & Yarn Shop, her 2019 Four Winds®. It's wrapped with a picture of her dog Lockie, her mascot, and the name Woolen M'Ocean on the side, which means, "wool in motion." And the life she's put into motion is inspiring. You can often find her doing what many of us dream about, selling our crafts on the beach!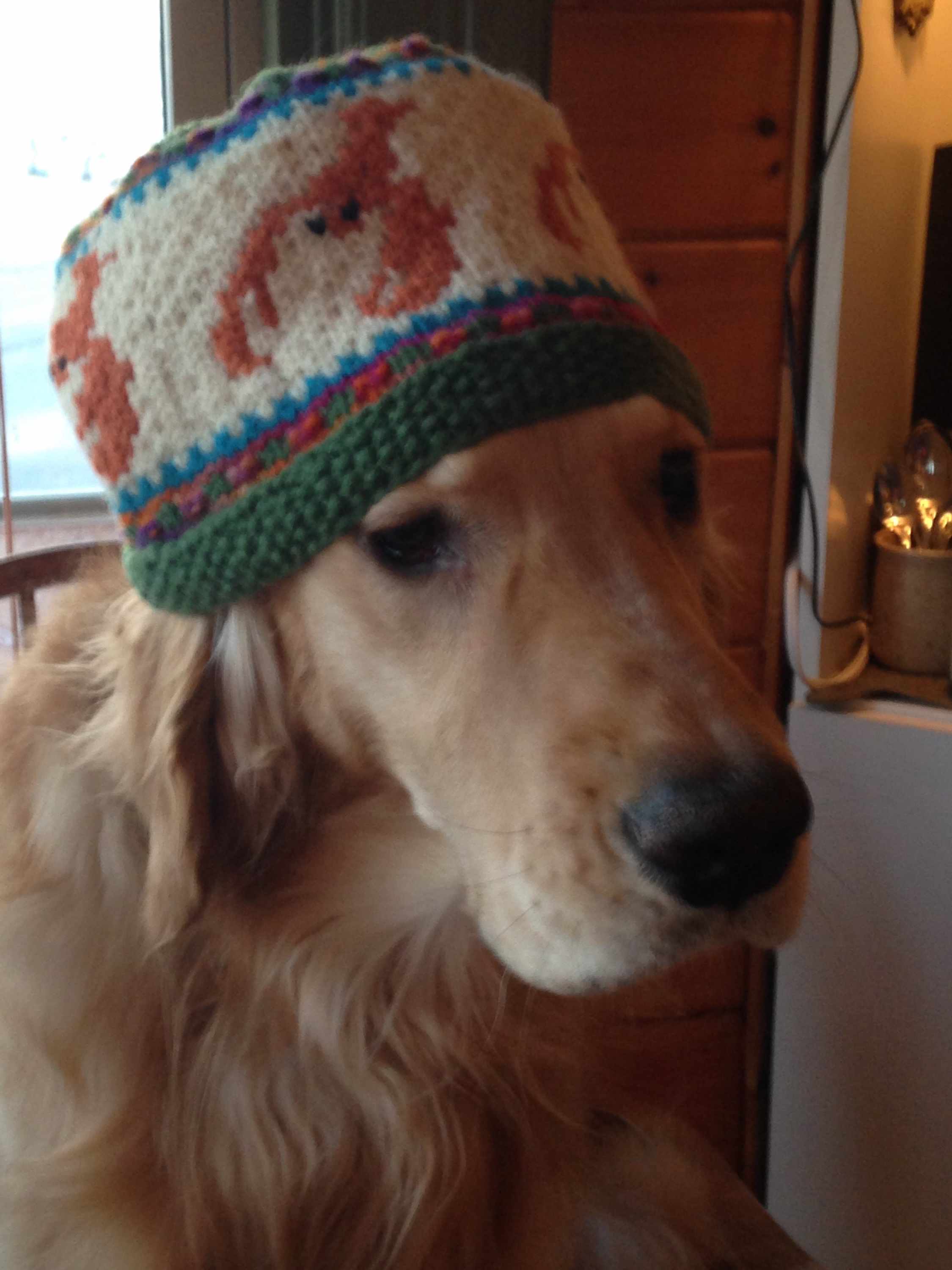 Photo: Lockie sporting a cozy hat

Becky started knitting when she was 12 or 13 and has owned a yarn shop in Lockeport for many years. However, when she started going to farmer's markets, craft shows and festivals about 7 years ago, she started strongly considering buying an RV. She knew it would make the mobile side of Becky's Knit & Yarn Shop so much easier and she would be driving a billboard for her business! In 2018, Becky and her husband, Shawn, started looking and she knew exactly what she wanted: a motorhome she would be comfortable driving if her husband was out of town, a queen-size bed, a real shower, and air-conditioning so she could safely take her two golden retrievers along. The Williams family chose a Thor Motor Coach Four Winds 24F in September of 2018 and started using it every weekend.
They sell Becky's hand-made knits everywhere, the Yarmouth Rib Fest, Shelburne's Founders Days and she even does pop-up shops at the beach. Do people buy knitwear on a hot, sandy beach you might ask? Why, yes they do. Becky says her specialty socks, especially, attract all kinds of people. "It's a novelty. They love buying from me at the beach," she says. Many also come up to ask her about her RV. She's happy to show it off. She also admits, like many, she was a little nervous about driving it at first, but very she quickly kicked that to the curb. "I don't think anything of it now," Becky says. "It drives like my Ford F250."
She and her husband really like the fact that they are self-contained and at a moment's notice, can just get up and go. "The best part?" she says, "I love that I have the freedom of working and still having fun."